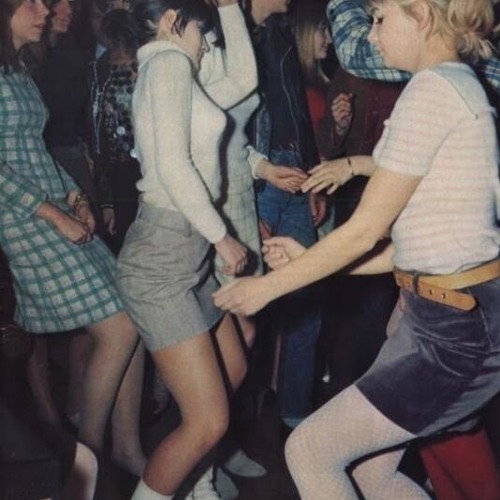 Welcome to my Ramp Show Volume Two (November 2013)... The essence of this mix is 'The Blues'
BB King once said that "The Blues are a feeling or an attitude that anyone can experience if they are simply open to it". It's also been said that only those with intellectual intelligence can actually feel the blues, others simply feel angry, sad or miserable. A paradoxical mystery sugar-coated in something bittersweet, musically and emotionally.
Yes maybe it can trace its roots (as can hip-hop, soul or jazz) back to widespread exploitation and poverty but that's not the issue here. This is a take, a stab, an attempt, a 30 yard pile driver, an experiment, a journey: (an 80 minute mix) aimed at delving deep into blues music in its many different interlocking forms. From Alison Moyet singing 80's electro to Elvis lamenting the loss of another lover, I've tried to put together a selection of tunes that capture the sweetspot of blues music.
And.....I've just put a little hot sauce on it....
Tracklisting:
01. MEANT – PAUL HEIZHARDT
02. HANG IT UP (COOPS SOLID GOLD MIX) – TING TINGS
03. JOANS PROBLEM (DAVE REMIX) – JOAN JETT
04. FOXY LADY (SHAKA REMIX) – JIMI HENDRIX
05. MARIE'S THE NAME (DJ SNATCH REMIX) – ELVIS
06. HOLD ON! I'M COMIN' (KING MOIST REDIRECTION) – SAM & DAVE
07. MAN OF CONSTANT SORROW (SKEEWIF EDIT) – SOGGY BOTTOM BOYS
08. THE WILD ANGELS FEATURING PETER FONDA
09. TRACES – DENNIS YOST
10. PUBA – COPYCAT & AGFA
11. SPOOKY (DJ SNATCH EDIT) – DUSTY SPRINGFIELD
12. IF I WAS A DANCER (WHISKEY BARONS EDIT – ROLLING STONES
13. LOSING YOU (WHISKEY BARONS EDIT) – RARE EARTH
14. LA LUPITA (BOSQ'S REMIX) – NICO GOMEZ
15. TRACION – GREENWOOD RHYTHM COALITION
16. COME AS YOU ARE (ALKALINO REWORK) – LITTLE ROY
17. DE LA MARLEY (MASTER REMIX) – BOB MARLEY
18. WHITE LINES (12" MIX) – GRANDMASTER FLASH & MELLIE MEL
19. SITUATION (FINGERMANS FORGOT ABOUT MOYET MIX) – YAZOO
20. ONCE IN A LIFETIME (GIGAMESH REMIX) – TALKING HEADS
21. DON'T STOP – LIFELIKE FT. A-TRAK
22. DON'T STOP TIL YOU GET ENOUGH (GIGAMESH MIX) – MICHAEL JACKSON
23. WHAT IS SKEEWIF? – FUNKY BOOGIE BROTHERS
24. SPANISH GREASE (DJ SNATCH EDIT) – WILLIE BOBO
25. SUZIE Q (DJ BUTCHER REMIX) – CREEDENCE CLEARWATER REVIVAL
26. TEEN SPIRIT (TOBYONE REMIX) – NIRVANA
27. MOVE YA (SMOOTH DRUMS OF DEATH REMIX) – JIMI HENDRIX
28. ROCK & ROLL (GIGAMESH EDIT) – THE VELVET UNDERGROUND
Evil Presidentes Facebook
Evil Presidentes Soundcloud
Evil Presidentes Twitter