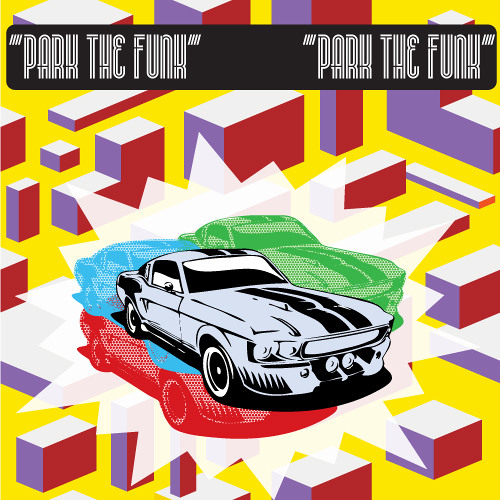 Been a while coming....more of an upbeat funky mix this time round - perfect for these sunny days :) thanks as usual to all who played , downloaded ,blogged and enjoyed !!! Also to all the musicians and producers who give this funky goodness away like candy - BIG thank you :)
This mix and a whole host of other top drawer mixes can be found @ ramp-shows.blogspot.ie/ - get involved peeps !!!!!!!!!!!!!!
Tracklist:
1: Rae & Christian - Bacalau 2013
2: Voodoocuts - Lost In The Edit
3: Byrdie Green - Return Of The Prodigal Son (Dj Twister Edit)
4 : someday soon mix final ???
5: Gladys Knight & The Pips - Got Myself A Good Man (Dj MAG Ghetto Funk Remix)
6: Skeewiff - Now I'm Livin For Me (Fort Knox Five Remix)
7: Joss Stone - Put Your Hands On Me (Rory Hoy Rework)
8: Tahuna Breaks - Funky Mama (Jayl Funk Edit)
9: Superfly - Curtis Mayfield (Aditup Super-dupa-fly edit)
10: Quasamodo - Son Of Shaft
11: Funky Boogie Brothers - Bring The Noise
12: Superfort - Rescue Unit
13: Cameo - Word Up (Groove Motion Edit)
14: DJ Prince vs Smelly - Beat It (The Thriller Remake 2011)
15: DJ O'Tool. - Apachea
16: BMD - Get Down Party
17: Dave Wrangler - Hey Ladies (Beastie Boys vs Kool & The Gang)
18: BMD - Wu Funk
19: Norman Bassey - XXXtra Creamy Wu Tech Banger (wu tang vs claptone vs norman bassey)
20: Fdel - Fdel Bangz (itsphizzle remix)
21: Coolio - 1,2,3,4 (Sumpin' New) (Slynk Remix)
22: Missy/Max Sledgey- Shimi Sonic Mix
23: KW Griff - Respect (Mooqqee & Russ Cuban)
24: Del Gazeebo - Baby We Came to Party
25: Agent 86 + Jayl Funk - So Hot (Stickybuds Vs. Fort Knox 5 Vs. Splack Pack Mashup)
26: DJ Axe - Slammin'
27: Fort Knox Five vs. C&C Music Factory - How to get funky (strbalazs mash-up)
28: Phunk Sinatra - Funkin You
29: Pecoe - Cranky Horns
30: Michael Jackson - Don't Stop 'Til You Get Enough (Gigamesh Remix)
31: Deee-Lite - Groove Is In The Heart (Gigamesh Remix)
32: The Doors-Soul Kitchen-Shimi Sonic Remix
33: James Brown - Too Funky In Here(Morlack Regroove)
34: James Brown - It's A New Day (Slynk Remix)
35: Heatwave - Boogie Nights (Slynk Re-Edit)
36: Robin Thicke Ft Pharrell - Blurred Lines (Streetwise DJ Edit)
37: The Orginals - down to love town (dim`remix (Bobby Spice (re-edit)
38: Marvin Gaye/Alex Gopher - Party People Give It Up (Dastardly Kuts Mash-Rub)