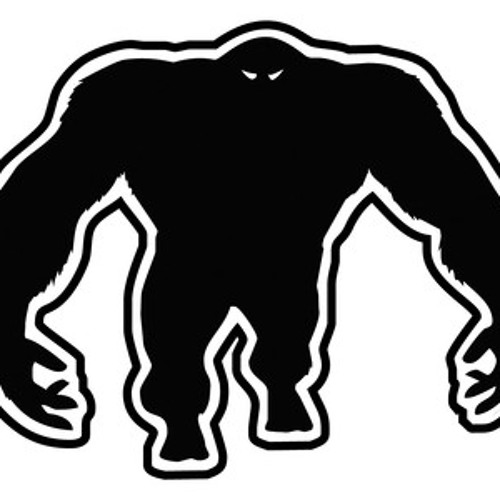 This is my tribute mix to featurecast and his nu-funk music:
Featurecast (Southhampton UK) (aka Lee Mintram):
@
featurecast
Featurecast is a UK based DJ/Producer. This fella has been playing all over the planet, setting the world
alight with his unique blend of funk and breaks. He's got skills, he's got style and he wacks out some
massive party beats.
Described as Mr Midas Featurecast has proved himself to be a leader in his field. From DJing to
Producing this guy is a juggernaut tearing down the scene with his impressive catalogue of
chart topping releases and his skills on the decks acclaimed world wide. AKA Lee Mintram well
known by his colleagues as a bloody nice chap hails from the UK's Southcoast and has had an
incredible couple of years churning out one huge track after another. Releasing on exceptional
labels such as GoodGroove, Bomb Strikes, Jalapeno, Catskills and Funk Weapons, Featurecast
has produced some of the biggest party tracks and bootlegs on this scene pummelling the
charts.
Further infos and more funky mixes you can find under facebook:
www.facebook.com/#!/pages/Funky-M…uito/47824910403
Part One:
Featurecast - Tracklist (Part One):
01) Aretha Franklin - One Step (Featurecast Re-Edit) (4:47)
02) Featurecast - What It Means (5:03)
03) Featurecast - Make You Happy (4:01)
04) Featurecast - Avenue Rock (5:27)
05) Featurecast - Damm! (3:12)
06) Featurecast - Stomp (4:31)
07) Featurecast - Run For Cover (5:32)
08) Featurecast - Kick It (4:35)
09) Featurecast - Get Up (Lets Get Down) (5:14)
10) Featurecast - Get It On The Floor (3:17)
11) Jackson Sisters - I Believe In Miracles (Featurecast Remix) (3:23)
12) Krafty Kuts/Featurecast - We Blow Up The Spot (3:40)
13) Featurecast - Woah! (4:35)
14) Aldo Vanucci/Featurecast - Walk Like A Man (Fdel Remix) (5:17)
15) Featurecast - Funky White Brother (6:03)
16) Featurecast - Channel Surfing (2:59)
17) Featurecast - Got That Fire (Oh La Ha) (feat Pugs Atomz & Ill Legit - CMC & Silenta Remix) (3:18)
18) Featurecast - Ain't My Style (feat. John Turrell) (Featurecast Funk Rework) (3:57)
19) Tracy Chapman - Fast Car (Featurecast Old School Edit) (4:37)
20) Featurecast - One More (5:34)
21) Featurecast - Take A Ride (4:57)
22) Featurecast - Rock Ya Body (5:04)
23) Featurecast - Sunshine Boogie (4:13)
24) Featurecast - Bump (4:21)
25) Featurecast - Chuck Berry (5:26)
26) Featurecast - Set It Off (Instrumental) (4:06)
27) Featurecast - Set It Off (4:06)
28) James Brown - Get Up Off That Thing (Featurecast Edit) (4:50)
29) Featurecast - Feel For You (Take It Back) (4:00)
30) Featurecast - Ego Tripping (feat Farina Miss - FDEL Remix) (3:32)
Part two:
Featurecast - Tracklist (Part Two):
01) Kill Paris - Baby Come Back (Featurecast Remix) (3:34)
02) Featurecast - Shining Star (Earth Wind & Fire) (4:42)
03) Public Enemy - Harder Than You Think (Featurecast Remix) (3:53)
04) Second Hand Audio - Got It Like That ft. Dizzy Dustin (Featurecast Remix) (4:11)
05) The Wold Class Art Thieves - Blow Your Mind (Featurecast's Saturday In the Park Remix) (3:55)
06) Birdy Nam Nam & Skrillez - Goin' In (Featurecast Funked Up Edit) (3:23)
07) Skrillez - First Of The Year (Featurecast's Last Of The Year Re-Edit) (2:20)
08) Featurecast - Wow! (previously unreleased) (3:32)
09) TC - Where's My Money (Featurecast Re-Dub) (4:51)
10) Krafty Kuts/Featurecast - Head Banger (4:16)
11) Cypress Hill vs Featurecast - Stereofreakz Mash (3:02)
12) Krafty Kuts/Featurecast - Monkey Dance (4:09)
13) Kraak & Smaak - Squeeze Me (Featurecast Remix) (5:15)
14) Featurecast - Ego Tripping (Featurecast Drum & Bass Remix) (4:32)
15) Featurecast - Ego Tripping (feat. Farina Miss Deekline & Ed Solo Remix) (4:40)
16) Featurecast - Ofelia's World (5:02)
17) Featurecast - Morning Sun (feat. Pat Fulgoni) (5:06)
18) KraftyKuts/Featurecast - Shake 'Em Up (4:03)
19) Featurecast - Ego Tripping (feat Farina Miss) (4:05)01) Kill Paris - Baby Come Back (Featurecast Remix) (3:34)
02) Featurecast - Shining Star (Earth Wind & Fire) (4:42)
03) Public Enemy - Harder Than You Think (Featurecast Remix) (3:53)
04) Second Hand Audio - Got It Like That ft. Dizzy Dustin (Featurecast Remix) (4:11)
05) The Wold Class Art Thieves - Blow Your Mind (Featurecast's Saturday In the Park Remix) (3:55)
06) Birdy Nam Nam & Skrillez - Goin' In (Featurecast Funked Up Edit) (3:23)
07) Skrillez - First Of The Year (Featurecast's Last Of The Year Re-Edit) (2:20)
08) Featurecast - Wow! (previously unreleased) (3:32)
09) TC - Where's My Money (Featurecast Re-Dub) (4:51)
10) Krafty Kuts/Featurecast - Head Banger (4:16)
11) Cypress Hill vs Featurecast - Stereofreakz Mash (3:02)
12) Krafty Kuts/Featurecast - Monkey Dance (4:09)
13) Kraak & Smaak - Squeeze Me (Featurecast Remix) (5:15)
14) Featurecast - Ego Tripping (Featurecast Drum & Bass Remix) (4:32)
15) Featurecast - Ego Tripping (feat. Farina Miss Deekline & Ed Solo Remix) (4:40)
16) Featurecast - Ofelia's World (5:02)
17) Featurecast - Morning Sun (feat. Pat Fulgoni) (5:06)
18) KraftyKuts/Featurecast - Shake 'Em Up (4:03)
19) Featurecast - Ego Tripping (feat Farina Miss) (4:05)
Big thanxs to Featurecast and Goodgroove Records for inventing the Nu-funk movement :)