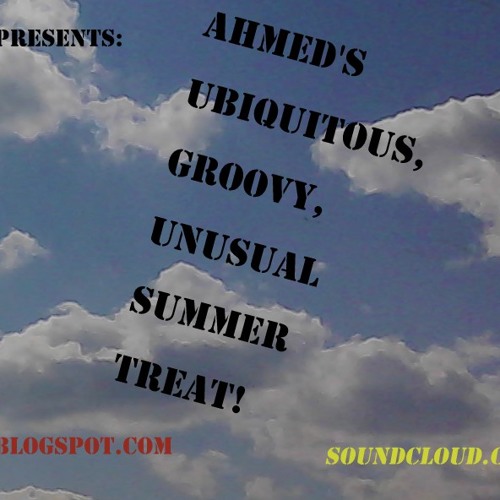 Summer's winding down pretty fast... let's enjoy the fun while we have it!
New house mix from yours truly: 80 minutes of funky jams to get you moving and grooving!
Enjoy and leave feedback.......
Tracklist:
Craig Hamilton - Down With It
Maxim Lebedev - House Coalition
Federico Scavo - Funky Nassau
The Phantom' Revenge - French Cheese Funk [GoGoBizkitt! Remix]
Eddy Claws - You Can Feel the Groove
The Bucketheads - The Bomb! [Bucket Beats]
Cajmere - Perculator
Nic Sarno - Percolator [Brabe Remix]
Promonova - Alight
J Paul Getto - The Ultimate
Chuck Daniels & Jeremy Joshua - Mas Que Nada
Erik Bo - Rocker
Salvatore Vitrano - Funky Steps [Erik Bo Mix]
Tagteam Terror - You Only [The Phantom's Revenge Remix]
The Sound Republic - What Cha Mamma Gunna Say [Jeff Service and HiJack Mixes]
Jesse Rose & Oliver $ - Changes Them
Danny Dance - 7 Twenty-Six
South of Roosevelt - Tomarrow
Jamiroquai - Where Do We Go From Here?
Heavenly photo taken by me.... Check out my photo gallery @
ahmed-manns.deviantart.com/